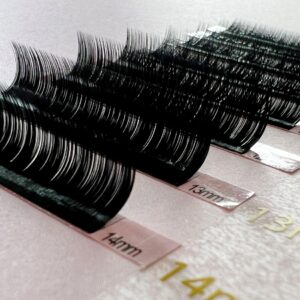 Meet the LUXURIOUS "M" Curl
M Curl has been in hot demand and all the rage from artists and clients alike by making cat eyes more dramatic, lifting lids, and transforming texture.
Sister to the already popular L Curl, M Curl has a straight base for flush attachment and lifts up with more bend than L Curl.
Try the M Curl today and receive 25 Lash Sublime Luxury Eyepatches as your gift from us!