The Lash Sublime Story
With a flutter of eyelashes, people have
fallen in love, gotten away with murder and
made wishes come true.
Magic? We think so!
Lash Sublime Academy strives to teach and empower women to lead incredible lives, be self sufficient and grow confidence within the Beauty Industry.
– Healthy Lash, Life and Career –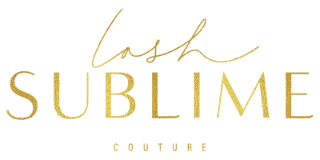 JODIE BURWOOD
Creator and Director
 Jodie is not only a passionate beauty educator but an advocate for women in business, striving to educate a positive, self sufficient and successful career.
Healthy Lash- Life – Career
Perth's lash and brow goddess is also co-creator of Perth Hair and Beauty Expo and whilst beauty is her love, creating and helping women successfully build a career around raising families is just as important.
From the moment she was able, Jodie trialled every mascara on the market, stuck on unwieldy falsies, and rimmed her own eyes with the darkest of Kohl's. knowing how important dressing and making the windows to the soul even more gorgeous.
One of Australia's earliest adopters of eyelash extensions, Jodie enrolled in a course in 2003. Coming from a pharmaceutical and cosmetic sales background, she wanted to create a career that fit around her newfound responsibilities as mum to daughter Pallas, now a teen.
Since then, she has meticulously refined her skills, searching for the most advanced methods and products from around the globe.
DEB POULTER
Academy Manager
"Deb is our Academy mama, whom always has time to discuss your courses or products at length and keeps the academy running smoothly.
Recently relocating back to Perth after living in Broome for 19 years, Deb facilitated a successful business in our North West as a Beauty Therapist with a passion for lashes.
Deb attended her very first Lash training with Lash Sublime in 2013 and followed with a Brow Henna Training in 2018.
"I've always enjoyed the beauty industry and know how important good training and products are to both your business and clients."
Deb's role is to support  Jodie behind the scenes, filling your orders, answering calls, shadowing classes and general go to.
"I look forward to meeting or speaking with you and continuing to learn and grow"
Meghan Robinson

Support Trainer
SARA MORAN
Social Media Reelly Something  
Sara is our creative butterfly and the lash world's biggest reels fan. 
 Sara has been a client of ours since 2007 and  after experiencing Lash Sublime was excited to become a part of the team.
We are blessed to have Sara on board to take care of our social media. She brightens the room and inspires the team with her colourful ways.