The Lash Sublime Story
With a flutter of eyelashes, people have fallen in love, gotten away with murder, and made wishes come true
Magic?
We think so!
Lash Sublime is your complete Lash & Brow Wonderland, with princess-worthy products and incredible education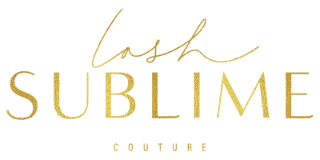 JODIE BURWOOD
Creator and Director
Jodie Burwood is Australia's Lash and Brow Genius. Beauty is her love. Lashes and Brows are her obsession.
From trialling every mascara on the market to sticking on unwieldy falsies, Jodie has been fanatical about making the windows to the soul even more gorgeous.
One of Australia's earliest adopters of eyelash extensions and the original distributor for Brow Henna, Jodie is lovingly referred to as Australia's Brow Henna Master
Jodie has meticulously refined her skills, searching for the most advanced methods and products from around the globe. Her own technique is both an art and science, taking in a client's facial structure and eye-shape, lash density and health, and even their personality. The result? The ultimate in bespoke brows and lashes –flattering, long lasting and utterly lush with a strength that encompasses it all.
Jodie now focuses on teaching Lash Extensions and Brow Henna Design across Australia and New Zealand and takes care of an incredible Lash and Brow range that has become Australia's favourite lash brand, with devout customers who can't get enough of the 200-strong line of innovative, premium products.
Over the past decade, she's taught hundreds of budding extension mavens how to create their own lash and brow magic. Her intimate, playful classes are about more than learning a skill: they help empower women to find flexible careers that fit with their family and lifestyle.
Jodie doesn't just raise the bar. She's helped create the bar, publishing her own certification manual with rigorous regulations for eyelash and brow excellence.
DEB POULTER
Admin,Office and Support
"Deb is our newest Sublime team member, but interestingly, is not a new face for Lash Sublime.
Recently relocating back to Perth after living in Broome for 19 years, Deb facilitated a successful business in our North West as a Beauty Therapist with a passion for lashes.
Deb attended her very first Lash training with Lash Sublime in 2013 and followed with a Brow Henna Training in 2018.
"I've always enjoyed the beauty industry and know how important good training and products are to both your business and clients."
Deb's role is to support  Jodie behind the scenes, filling your orders, answering calls, shadowing classes and general go to.
"I look forward to meeting or speaking with you and continuing to learn and grow"
KYLIE WILMOT
Social Media Extraordinaire/ Support Trainer 
Kylie is our creative butterfly and the lash world's biggest product lover. 
 Kylie joined our Volume class in 2019 after many  other classes, Kylie is creative, quirky and passionate and we love that she loves us right back!
 "I love the artistry of lashes and the flexibility it has given me, to be a mum to the most handsome boy alive.
Lash Sublime education has always been my number one goal,  my dream to be educated by Jodie, the training was just so thorough"
We are blessed to have Kylie on board to take care of our social media. She inspire's the team with new product ideas and is the perfect support in the classroom.