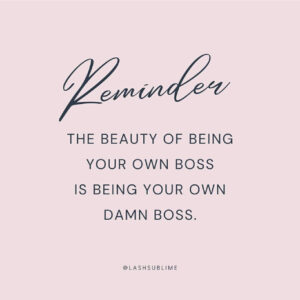 One of the aspects I love about being a beauty educator is the fact I get to see each of my students grow into the strong, hardworking business owners they are today.🥰
It's so rewarding and inspiring to see students take the risk, study hard, start their business, invest in themselves and succeed!
Here's your reminder to all of your who has worked hard to where they are now.
Just an appreciation and short encouragement that your passion and drive for the industry doesn't go unseen.💖
Success takes time, so cut yourself some slack, hang in there ✨
The biggest mistake you'll make is giving up – so keep believing in yourself.