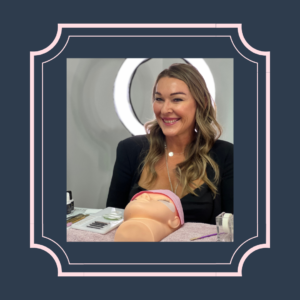 Although the beauty industry may seem competitive – it's growing fast and there is so much demand for beauty services now more than ever.
The eyelash industry itself was worth $400 million in 2018, and is now forecasted to be worth $1.5 billion by 2023!
That means we need more lash and brow artists to keep up with the ever-evolving demand!
Are you interested in growing your income and working a flexible and financially stable career while doing what you love as a lash artist?
Then read on…
In Perth, the common benchmark for experienced lash artists to charge is around:
$150-$300 for a full lash set, and $80-$160 for a lash refill.
Now, let's do some maths…
If you work part-time, you can earn around $36k+ per year in biz revenue
If you work full-time, you'll earn anywhere from $70k-$100k+ per year in biz revenue
Doesn't that sound AMAZING for doing something you love and get to wake up every day feeling passionate about?
Remember, the numbers may seem super appealing – but this career won't make you an overnight success.
If you're willing to invest in yourself and your career, put in the effort, and make sacrifices – you will definitely see a return on investment!
Here at Lash Sublime, Jodie and the team are devoted to training upcoming lash artists and providing hands-on experience – to equip them with the top industry skills to confidently step foot into the beauty industry!