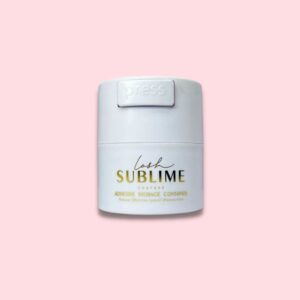 How can I extend the life of my opened Lash Adhesive?
For longevity of your adhesive, the product should be stored in a cool, dark and dry area, the life of this product is 12 months in unopened condition.
We recommend the replacement of your adhesive within 6 weeks once opened.
If you are unable to provide your adhesive with a safe storage place, we have the Lash Sublime Adhesive Storage Container.
It is moisture-proof with a vacuum seal.
It has three compartments and a place for your silica gel pack.
The perfect way to keep your adhesive fresher longer.