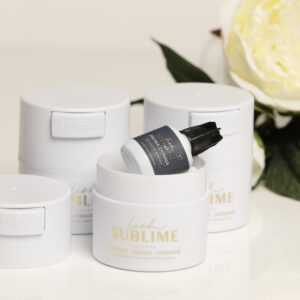 A perfect Adhesive is imperative for your Eyelash Extension business.
Prima Donna was the creation after many years of trials, we envisioned a formula to be thin, precise, fast, and strong.
Boasting a 1 second dry, allows you to place and move very quickly
A thin viscosity means you will only require a 1mm connection with the base of your fan (full submerge with your classic lash) and your work will be clean and soft.
The perfect humidity for Prima Donna is between 48%- 60%.
Perfect for the Advanced Stylists Classic or Volume.