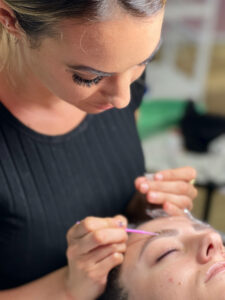 Setting boundaries with your clients can be a tough conversation for some to get going…
At the end of the day, you do need to realise that you are running a business!
With this comes protecting yourself and your income, so setting boundaries is a way to keep everything smooth sailing ⛵️✨
Setting boundaries doesn't have to be a negative thing, because in the end it will actually work out better for your client and for yourself.
Here are my top tips to setting boundaries as a beauty biz owner 👇🏻
👉🏻 Be Clear About Working Hours
We've all experienced those long, 12 hour days ⏰😰
There's nothing wrong with squeezing in a client here and there (especially if they have been returning to you for a while).
However, don't feel pressured or guilty to work extra hours if you need a break or if a client is late.
Remember you have a life too, and being too flexible can be detrimental not only for your business but your own mental capacity too.
👉🏻 Don't Feel Bad For Enforcing Cancellation Fees
If your client is very late or a no show, that means you've lost time and money.
Enforcing strict rules will help save yourself and your business, and will only encourage your clients to show up even more to their appointments in order to avoid the extra charges.
👉🏻 Be Clear About Your Policies
Make sure you communicate effectively and clearly about your policies and cancellation, late fees.
This ensures that there are no misunderstandings!
So, beauty biz owners – have you set any boundaries in place with your clients? Do you struggle with setting boundaries?